I found Mary via my favorite world of Instagram and started following her right away. Once Juniper was born, I knew I wanted a personalized piece but I wasn't big on the birthstone charms and other "as seen on every other mom out there" pieces. I also knew I couldn't rely on Matt to find and order something in my time frame. Poor guy, he's probably the only person I have no patience with. He's thoughtful, but not without some help.
When I couldn't wait any longer I went ahead and ordered a perfect double charm necklace from her. I logged into Etsy and the rest is history. Her shop is full of lovely little bits!  She was so prompt and sweet and I literally haven't taken it off since I put it on. No seriously.
She is also a cute momma from Utah with two little boys, including a brand new precious freshy and she still manages to keep her shop running! I just adore moms who run their own business, create quality products and make sure their itty bittys are taken care of too!
I mean look at these little gems! Next on my list is one of her bars!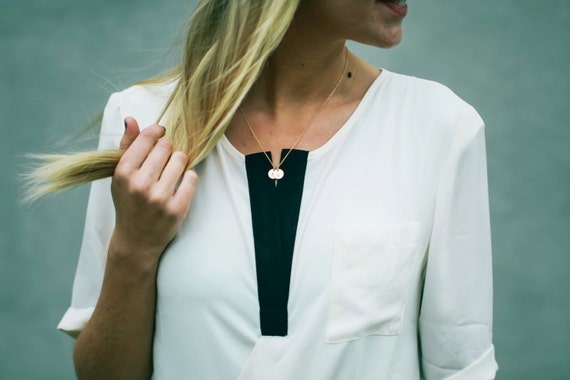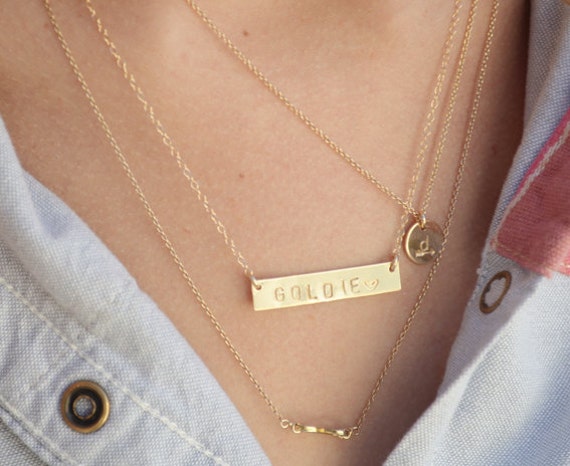 Take a look at her shop as a great place for gift buying or gifting yourself! And follow her on Instagram! @madebymarywithlove